UPDATE (3 August): Because no proof is required this month, and because the solution is clearly constrained, I am limiting the number of submissions per solver this month to two. If you make two wrong guesses, you are no longer eligible to submit a solution.
Every year, Monash University, where I work, holds an Open Day for prospective students. My own faculty, the Faculty of Information Technology, has a tradition of creating a riddle poster for the event, to challenge our visitors.
This year, I took up the task of coming up with the Open Day riddle. My riddle poster is below.
This month, as a break from Using your Head is Permitted tradition, there is no need to send in any proofs. Just send your solution to the riddle.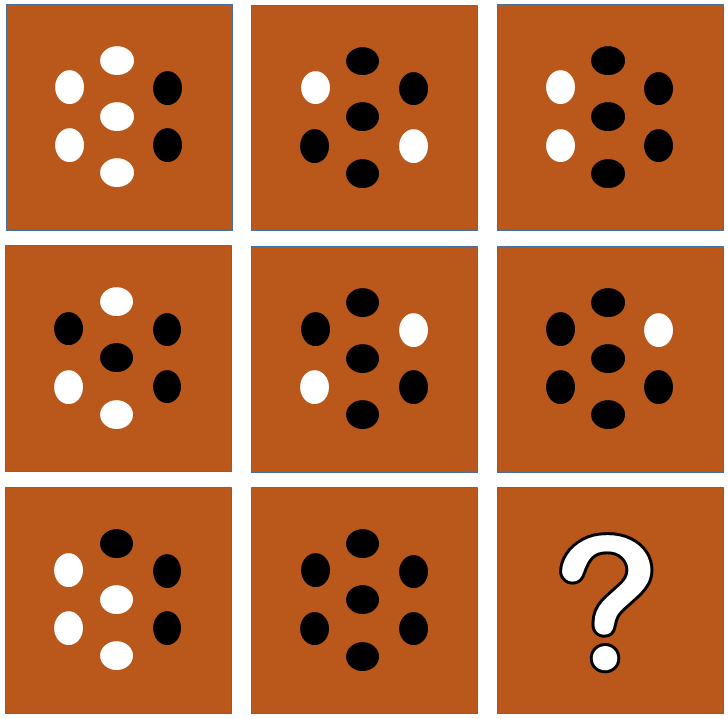 List of solvers:
Xiao Liu (1 August 13:08)
Zhang Kaiyuan (1 August 14:58)
Lin Jin (1 August 16:34)
Nis Jørgensen (2 August 06:59)
Lian Wang (2 August 22:09)
Kang Jin Cho (3 August 03:40)
Chaitanya Rao (3 August 07:31)
Radu-Alexandru Todor (3 August 08:07)
T. G. Zhang (3 August 14:40)
Joseph DeVincentis (3 August 23:02)
Mengxiao Zhang (9 August 02:10)
Kevin Hendrey (10 August 17:47)
Teng Li (11 August 02:35)
Weijia Wang (13 August 00:16)
Daniel Bitin (16 August 21:30)
Phil Muhm (18 August 02:24)
Hooman Habibi (19 August 01:20)
Hanlin Ren (20 August 18:08)
Yuping Luo (21 August 19:54)
Nathan Companez (24 August 16:56)
Zhen Li (25 August 19:37)
Qiuyu Ren (28 August 23:01)